9 May
Sometimes, you can just thank the heavens for the variety and richness of dishes in Singapore. There are seafood dishes, pork dishes, beef dishes and a lot more. But today, we're talking about beef noodles! Whether it's dry or with soup, sometimes you just won't be able to resist the craving some beef noodles. So, here are some of the best places around Singapore where you can get your fill.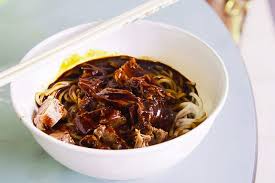 Yi Zun Noodle
The noodles they serve at Yi Zun Noodle are actually hand pulled by a Chinese-Muslim couple. This means that they offer halal dishes all in all. What's great about their beef noodle is that the price is a bargain considering how big the serving is. They are generous with the serving of noodles and the slices of beef are really tender as well. They also have another dish which is the Hand-Pulled Noodle with Minced Meat. This one is not soaked in broth, which is always a pleasant way to eat your noodles.
Kheng Fatt Hainanese Beef Noodle
If you're looking for some Hainanese beef noodles, this is the place to be. Many people frequent Kheng Fatt because of the Hainan authenticity in their dish. Their Sliced/Stewed Beef Noodles comes with either a sweet clear soup or their luscious gravy, along with generous slices of beef. One thing you should never miss, though, is adding their chilli sauce to spice up your noodles! Another dish you can have if you're looking for a balanced combination of flavors is their Beef Balls and Tendon Noodles.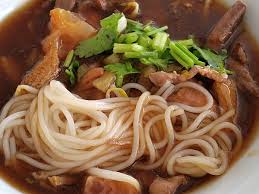 Joo Chiat Beef King
First of all, don't be misled by the name. Joo Chiat Beef King is in Toa Payoh and not Joo Chiat. This is only because it got the name from the previous tenants and the current chef didn't see any reason to change it. Anyway, this establishment is famous for having flavorful beef noodles even with fresh and simple ingredients. Their Dry Beef Noodles comes with a thick, dark sauce that has a certain sweetness to it. The noodles are heavy and springy and the beef slices are tender enough that it's easy to chew.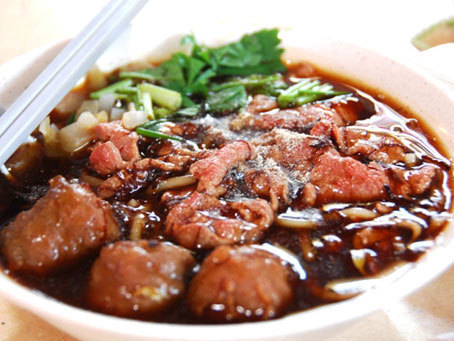 The Beef Station
We're gonna start with this; Beef Station has an open-kitchen, basically teasing you with the aroma before the dish even reaches your table. They serve Hainanese-style beef noodles to which you can choose from 4 types of noodle: Thick Egg Noodle, Thick Bee Hoon, Kway Tiao, and Yellow Noodle. The broth is considerably light and warm and the aroma is to die for. They also serve a generous amount of soft and chewy beef slices. One subtle detail that makes much difference with the beef is that when you take a bite, some broth oozes out and provides a small addition of texture and flavor.