13 Jul
Japan is popular for being high-tech and inventive. Although some parts of the country are quite too much, you'll get used to it after a few days of stay. In fact, many expats find these things amazing and useful, and sometimes get too comfortable with it that they find it difficult to get back to their normal western lives after a month of stay.
Here are some of the bizarre yet amazing things you would wish your country has once you encounter them in Japan.
1. Capsule Hotels
Capsule hotels look as if they were made for a dystopian sci-fi film. These hotels are basically dozens of life-size boxes with cozy bed in them where people can rent to sleep for a couple of hours.
2. Digital Toilets
For most travelers, the digital toilets in Japan's airports and shopping malls are the first sign of how unique the place is compared to other countries. It's just amazing how Japan came up with this idea and how these digital toilets haven't yet adopted in other parts of the world.
3. Takotamago
This food is possibly one of the tastiest and most unique looking foods on Earth. Takotamago is a street food made from baby octopus with cooked egg stuffed in its head for added taste.
4. Rabbit Island
Offshore the eastern part of Japan sits Okunoshima or 'The Rabbit Island.' By taking a short ferry ride, you can watch and feed hundreds of cute bunnies.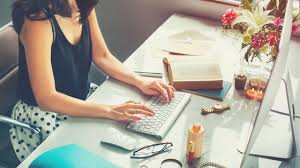 5. Unique Vending Machines
In western countries, vending machines only sell the usual items—coffee, snacks, softdrinks and cigarette. In Japan, their vending machines sell more than those the aforementioned. You can purchase all sorts of stuff, including sake, canned goods, surgical masks and even fresh produce.
6. Akihabara Adult Shops
Akihabara is a spot in Tokyo that features many different shops and boutiques. Among the most popular are the sex boutiques and the 18+ anime rental shops. However, you can only enter these places if you're of legal age.
7. Unique Kit-Kat Varieties
Westerns got excited when strawberry and white chocolate variants of Kit-Kat were released, but Japanese took it a notch higher with way more options. Imagine getting your chocolate fixings with unique flavors like sake, wasabi and sweet potato.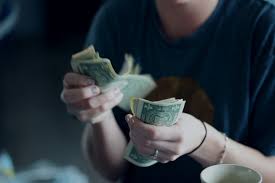 8. Edible Sakura
Sakura is the national flower of Japan, but many are surprised to know that it is also used to flavor and garnish desserts. Recipes with cherry blossoms in them are even more popular during the spring season when most of Japan is covered in soft pink carpet of blooming sakura.
The land of the rising sun just shines its light on many different things, including these unique things. 'Made in Japan' may be stamped on many electronics, but you'll find a whole lot more bizarre and high-tech stuff when you visit the country.