15 Apr
Safe flying is more than just making sure your passport and visa is still viable, booking the cheapest flight deals and packing the right essentials. You still have to go through security, pass through the embassy and check in early. And on the flight itself, you need to stay safe and reach your destination without a hassle.
Despite the scary news of passengers getting dragged out of the plane and accidents during flight landing, air travel is still generally safe. But it doesn't hurt to do what you can to ensure you're injury-free when you get to your destination. Here are some helpful tips to help you stay safe in any flight.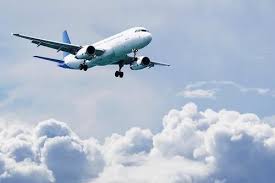 1. Avoid Alcohol
At the very least, drink very little when onboard a plane. If you cannot handle little sips, then avoid alcohol entirely. Keep this in mind even if you know your dosage, as it is easier to get drunk when you are at a higher altitude. When on a flight, alcohol can easily bloat, dehydrate, and even incapacitate you, which is probably the last situation you want to be in in case of an emergency.
2. Keep Calm
Panic can mentally impair you. So, take a deep breath, get yourself busy or simply relax with a face mask on to calm yourself. The more you feed your anxiety with fear, the more you are prone to making mistakes that could jeopardize your safety.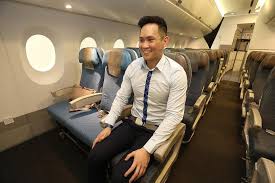 3. Stow Away Electronics When Asked
Everybody knows that you need to turn off your cellular phones to avoid interference with the pilot's radio signals. But you have also probably wondered if the same applies to your other electronics, such as your laptop or tablet, as well. If your flight attendant asks you to turn off all electronics, there is likely potential projectiles that they can cause serious damage.
4. Stretch Out Once in a While
while keeping your seatbelts buckled while the seatbelts light is on is highly advisable, so is stretching out when you're already allowed. Sitting down for long hours can get uncomfortable, painful and even dangerous, as it decreases blood flow, leading to swelling or blood clots. Avoid this by walking up and down the aisles every once in a while to stretch your legs and arms.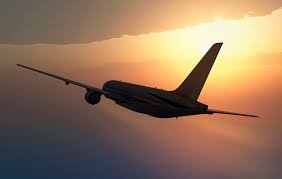 5. Wear Compression Socks
Another tip to ensure you won't get blood clots is wearing compression socks. even if you're not at risk of blood clotting, compression socks help calm prevent swelling of legs that many long-haul flyers experience.
6. Wear Something Comfortable
Long hours of flights are already uncomfortable; give yourself as much comfort as possible by wearing clothes you're comfortable to lounge in. Most importantly, wear clothing pieces that you can easily move in, footwear that's easy to slip on and off and a bottom that you do not need a belt for.
Enjoy the entirety of your vacation by ensuring first your safety. You want to remember the wonderful moments of your vacation, and not the accident you encountered during your flights.