9 Jul
Most anime protagonists are teenagers who are either trying to overcome new challenges or are searching for that one thing that can make them happy. Once in a while, however, a series with an adult protagonist delivers an even better story than the fast-paced action series for the younger audience.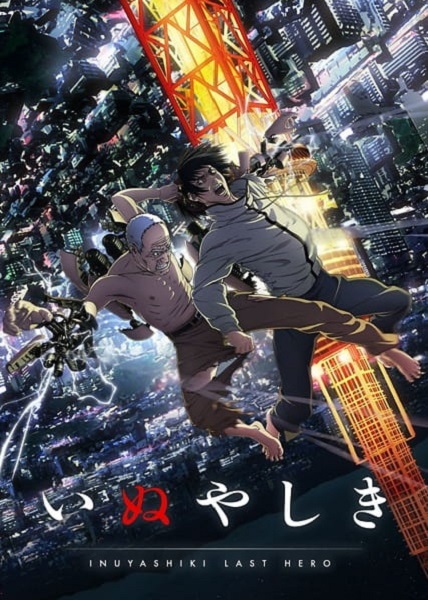 Here are 10 of the best anime with adult protagonists.
Inuyashiki (2017)
When a middle-aged man was struck dead by a mysterious craft at a park one night after learning he was going to die from cancer, Inuyashiki Ichiro found new meaning in life by using his strange powers. Unfortunately, he was not the only person who was changed that night. But how could a seemingly invincible machine beat another of his kind?
Monster (2004)
When Doctor Kenzo Tenma learned that one of the patients he saved turned out into a serial killer, he was forced to follow a trail of horror about the origins of a "monster." However, he felt responsible for having saved the serial killer as an infant, who also cost him his career.
Tiger & Bunny (2011)
Kotetsu Kaburagi was a pro hero, but he wasn't very successful. When an opportunity came to team him up with an upcoming hero Barnaby Brooks Jr., the situation seems to have taken a turn for the worse.
Coyote Ragtime (2006)
When a well-known pirate king died and left his wealth to his daughter, a civil war prevented the young Franca from granting his father's request. But with the help of a ragtag of space pirates, Franca just might be able to make it before civil war destroys the planet.
Usagi Drop (2011)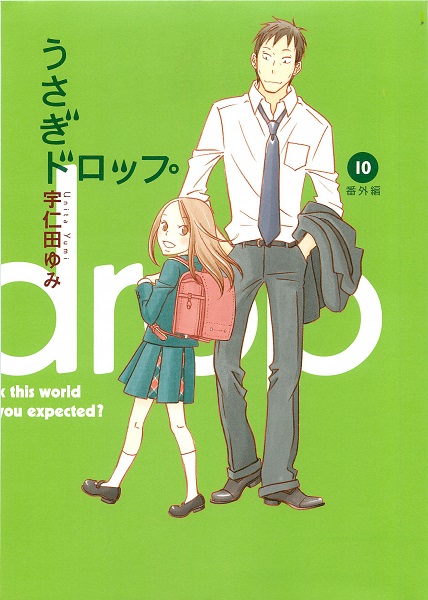 Daikichi Kawachi was in for a surprise when he learned that his recently-deceased grandfather fathered an illegitimate daughter. Daikichi took pity for the girl after seeing how she was treated by the rest of the family and decides to become her father.
Psycho-Pass (2012)
Akane Tsunemori and Shinya Kogami, members of a criminal investigation department are chasing after a mysterious criminal mastermind who seems to be out of grasp of the authorities. To the horror of Akane, however, she learns that Makishima cannot be classified as a criminal by the system.
Cowboy Bebop (1998)
Aboard the spaceship Bebop, bounty hunters Spike Spiegel and Jet Black are joined by new companions Faye, Edward, and Ein. While chasing criminals and having a few mishaps along the way, Spike is haunted by the rival Red Dragon Syndicate.
One-Punch Man (2015)
Saitama was getting bored of his super-human powers because he could defeat enemies with just one punch. It didn't matter who challenged him, and it was only a matter of time until another hero wannabe noticed his amazing strength.
Gangsta (2015)
Worick Arcangelo and Nicolas Brown take on the most dangerous jobs that even the police cannot handle. Ergastulum, however, is more than just a town full of criminals and mafia.
Shouwa Genroku Rakugo (2016)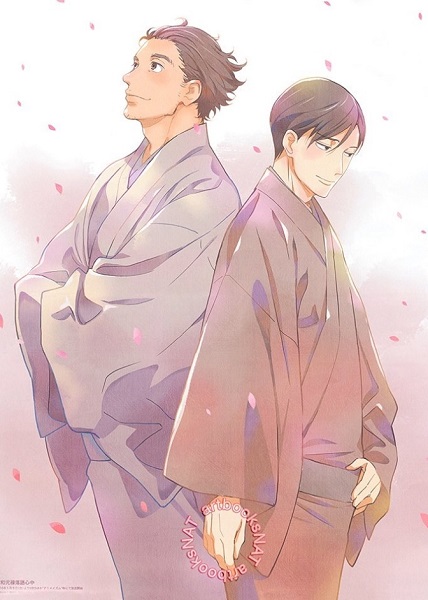 Yotarou is finally free and now that he has a chance to start a new life, he decides to study Rakugo or comedic storytelling.